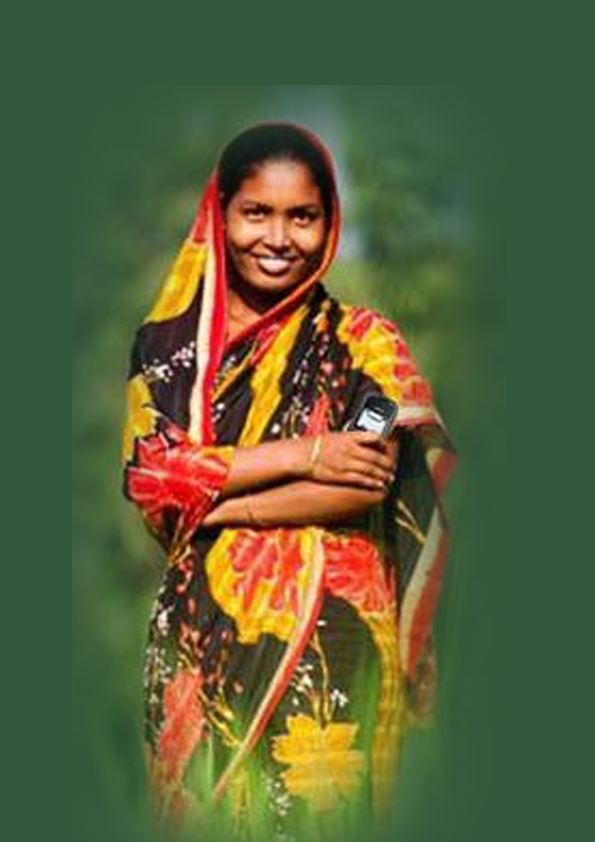 • No paperwork
(No printed collection sheet, voucher writing)
• Reduce cost
(Reduce staff cost, stationery cost, time)
• Increase efficiency
•Switch for more benefits & options
Introducing Swosti-mfi247
Paperless Micro-credit & savings
Application in Bangladesh.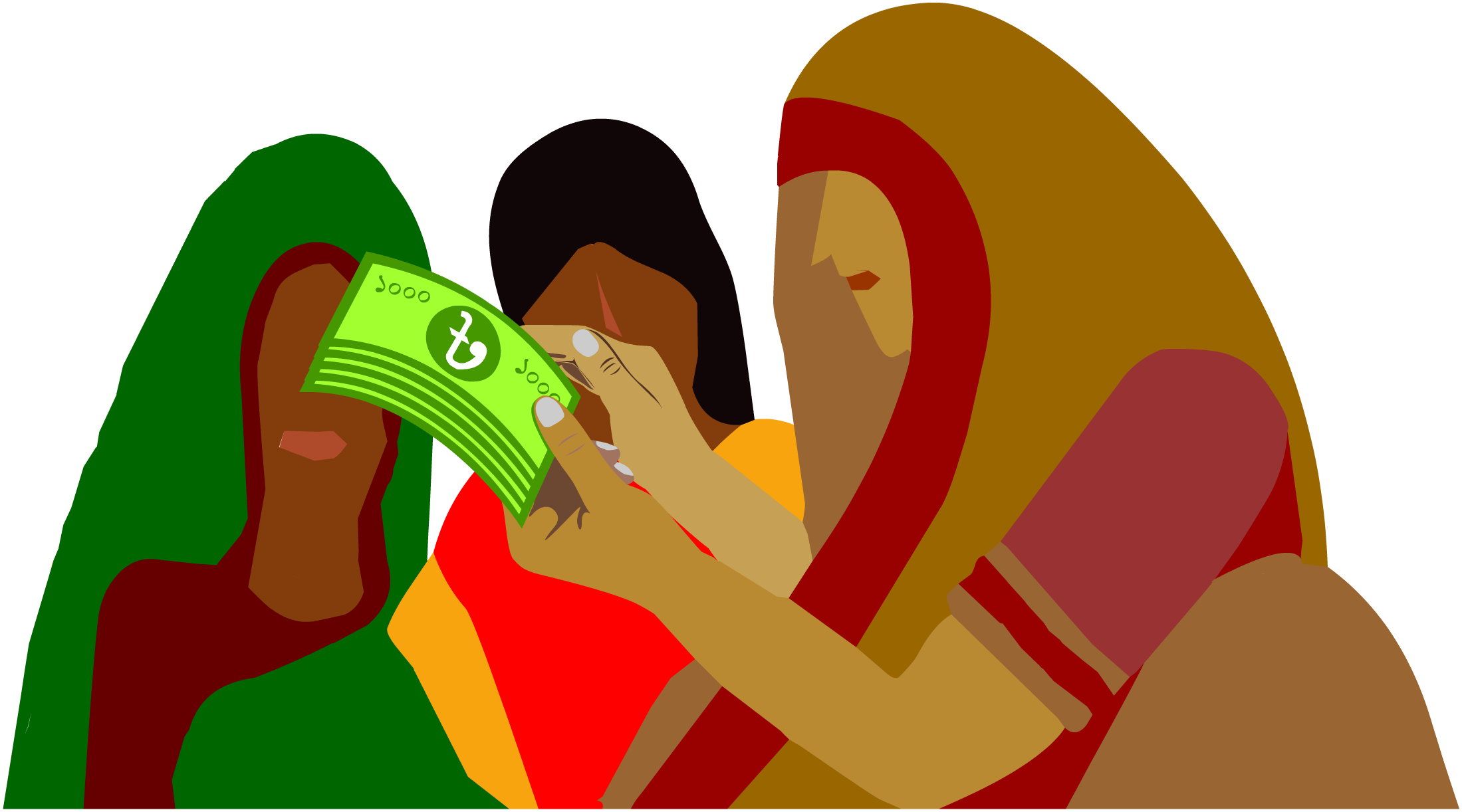 No paper collection sheet
Both App & Web based Application
Complete App based transaction entry
Comprehensive App based Reports
Instant member photo capture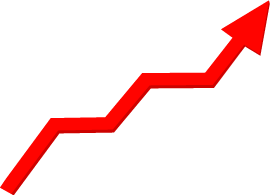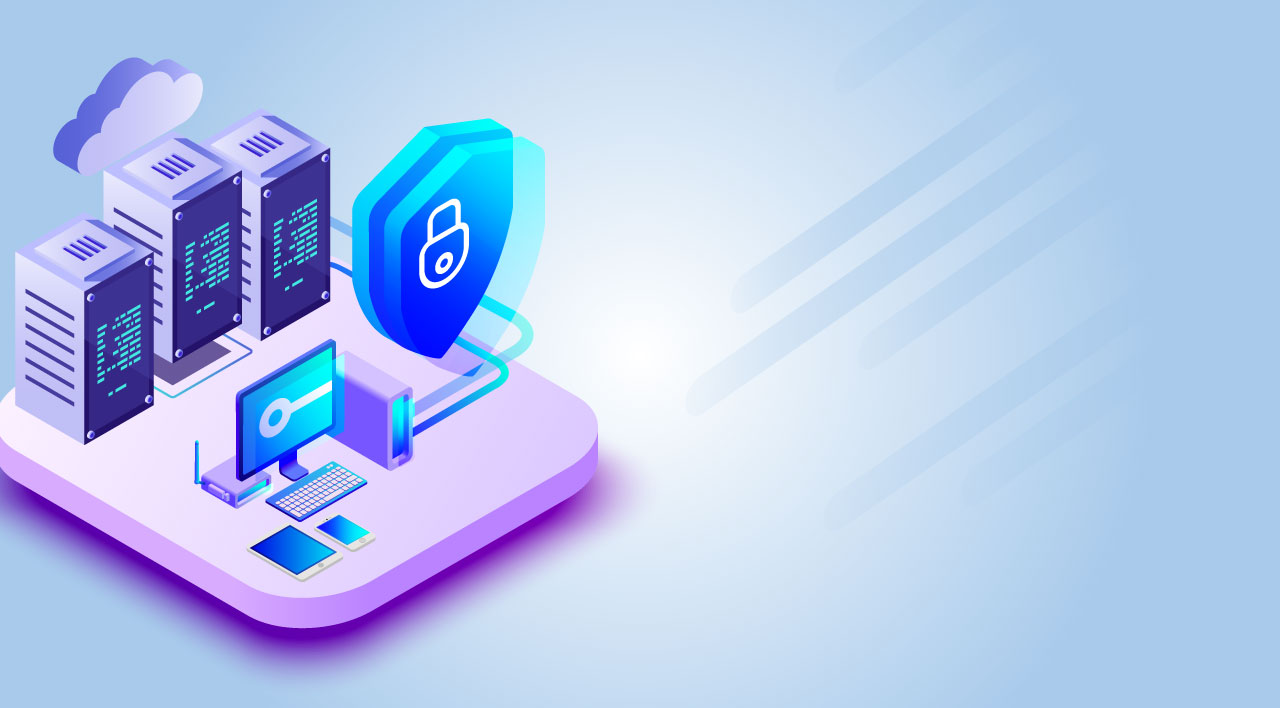 Most secured cloud hosting platform
24/7 concurrent data backup
Transaction data encrypted
HTTPS certified protocol
Most Efficient IT team in local MC software sector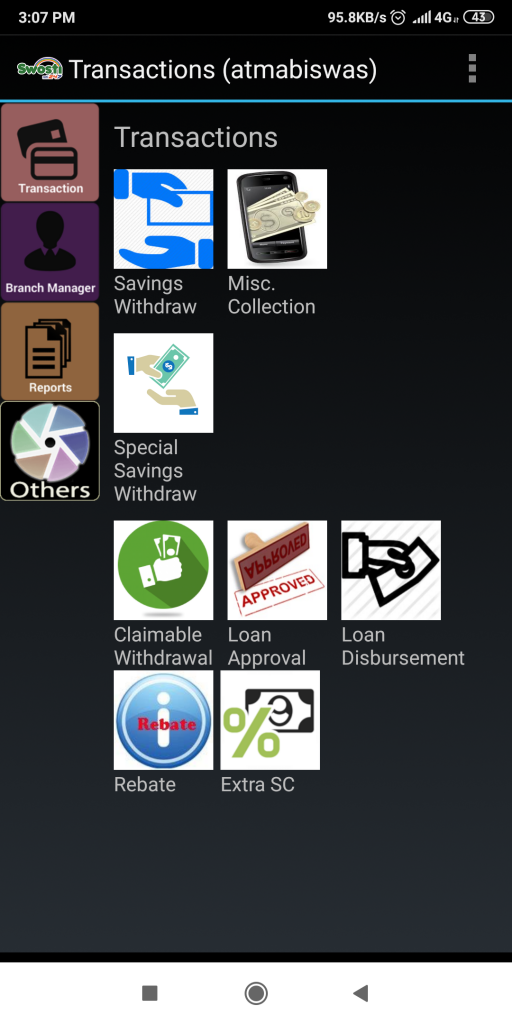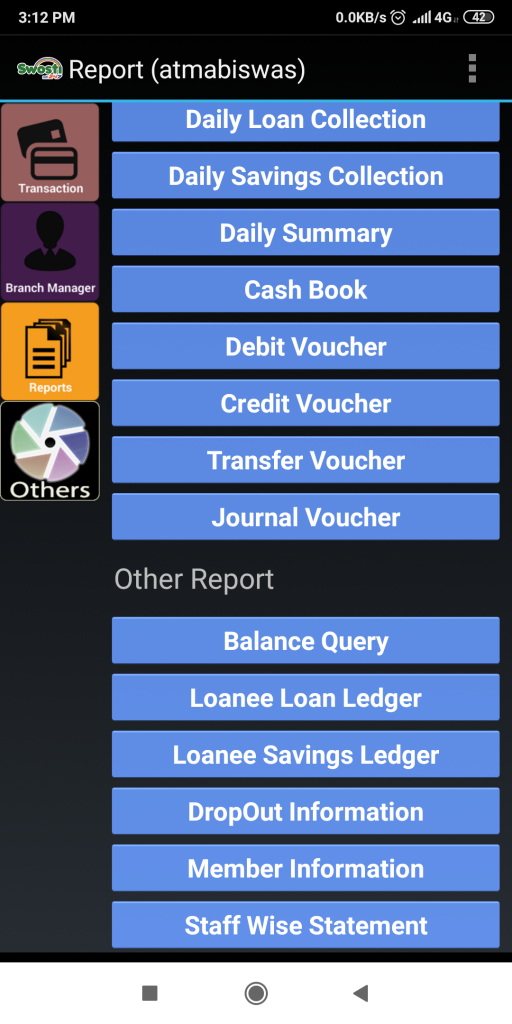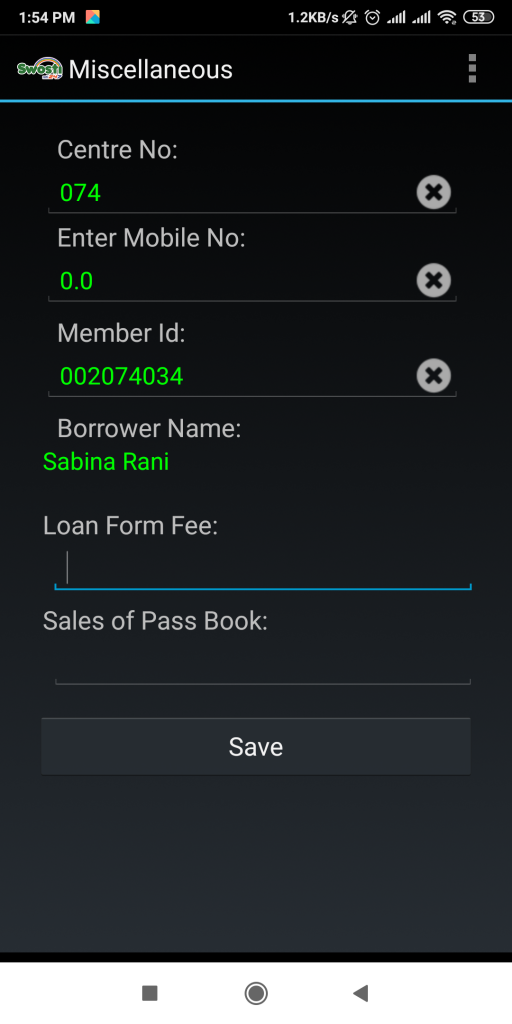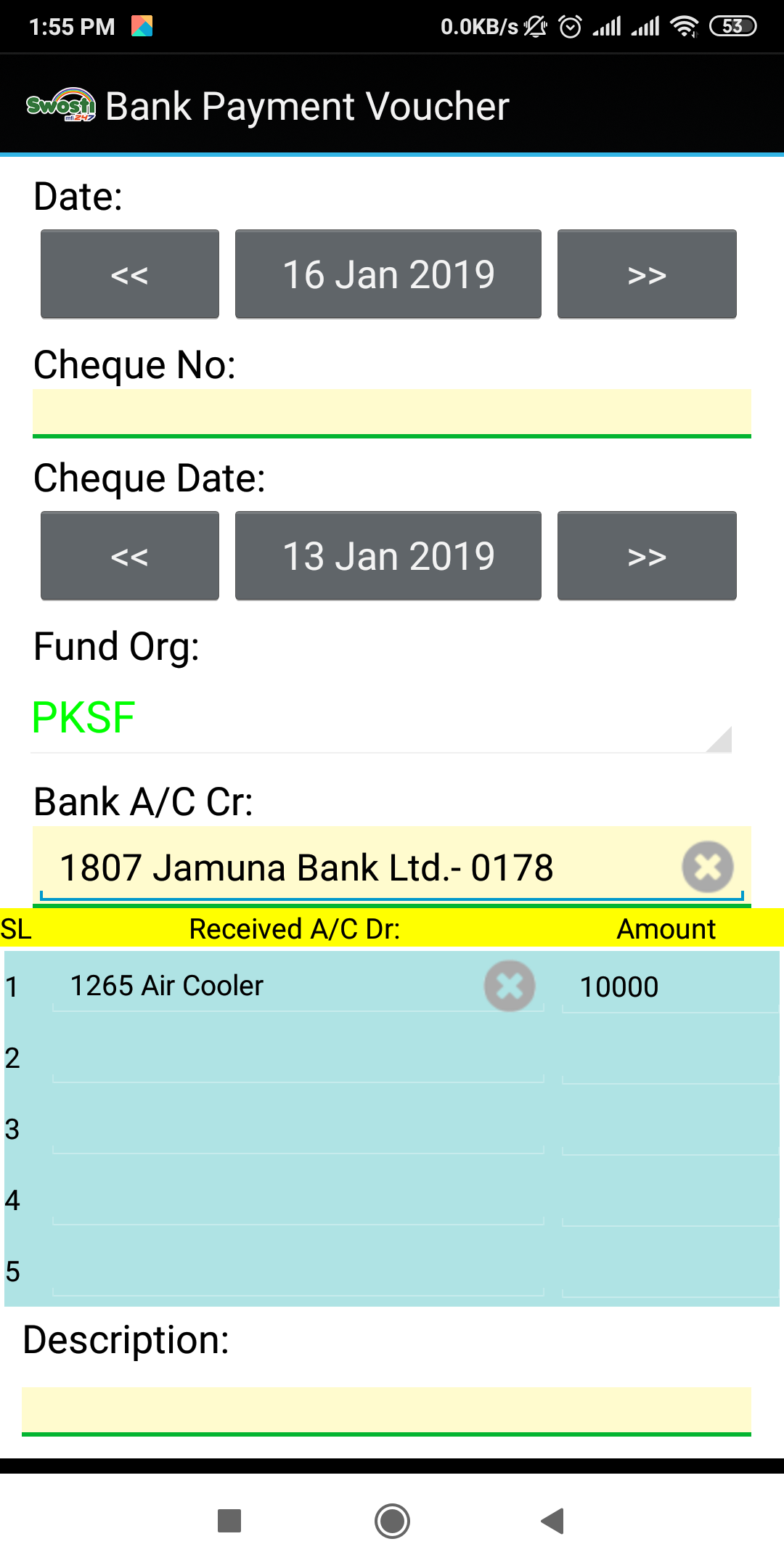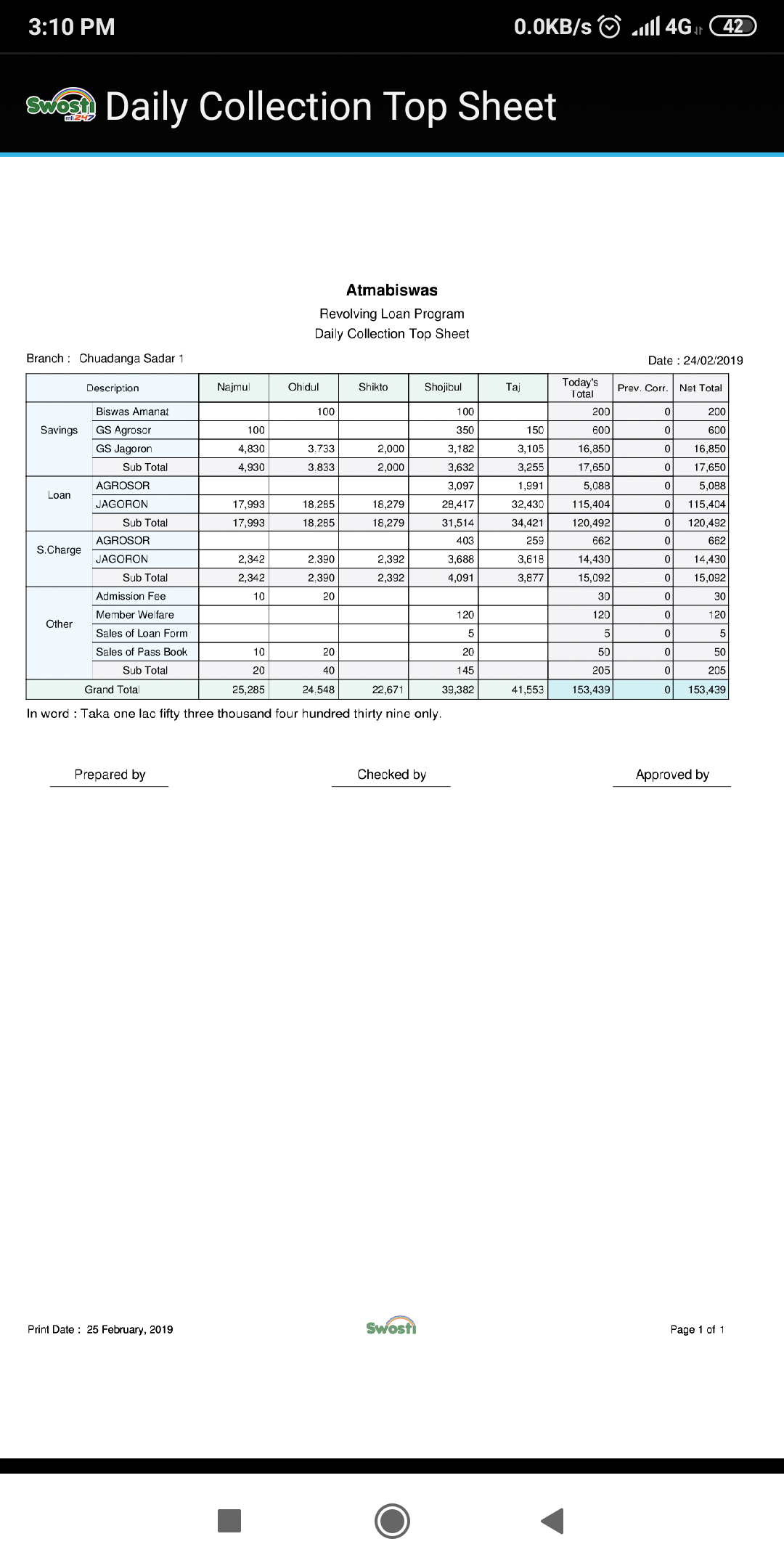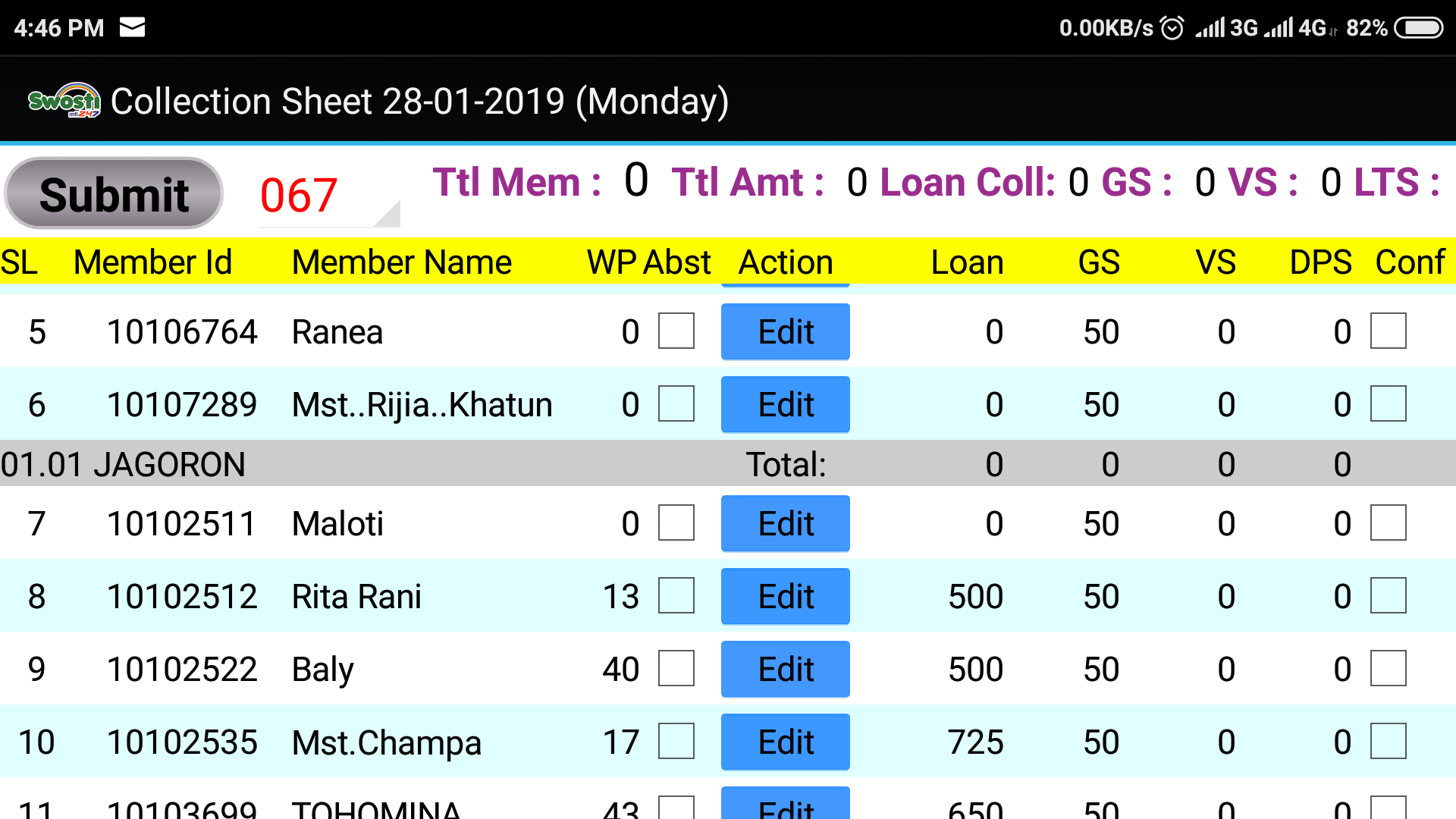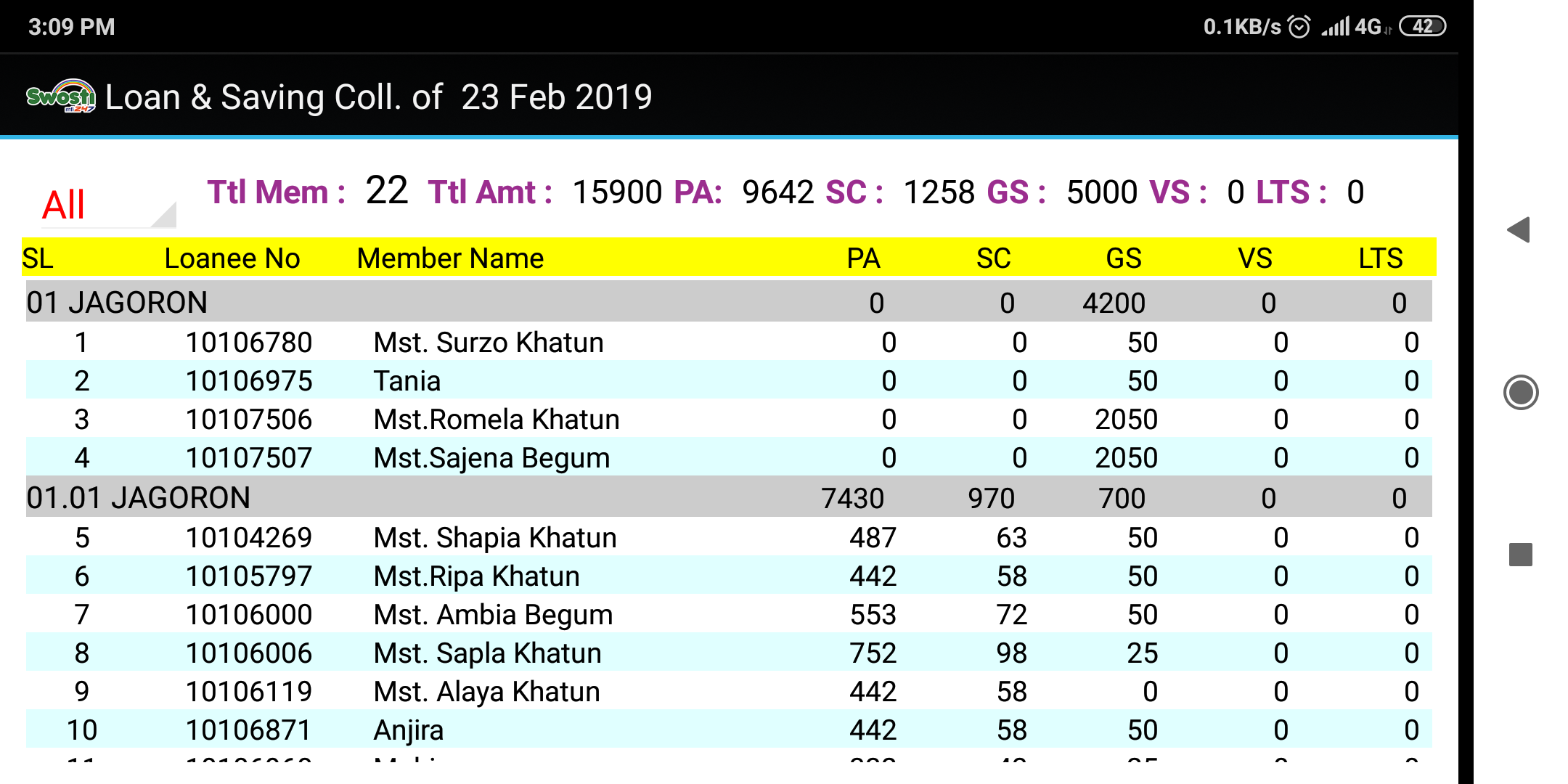 Most comprehensive App based
Micro-credit Application
in Bangladesh.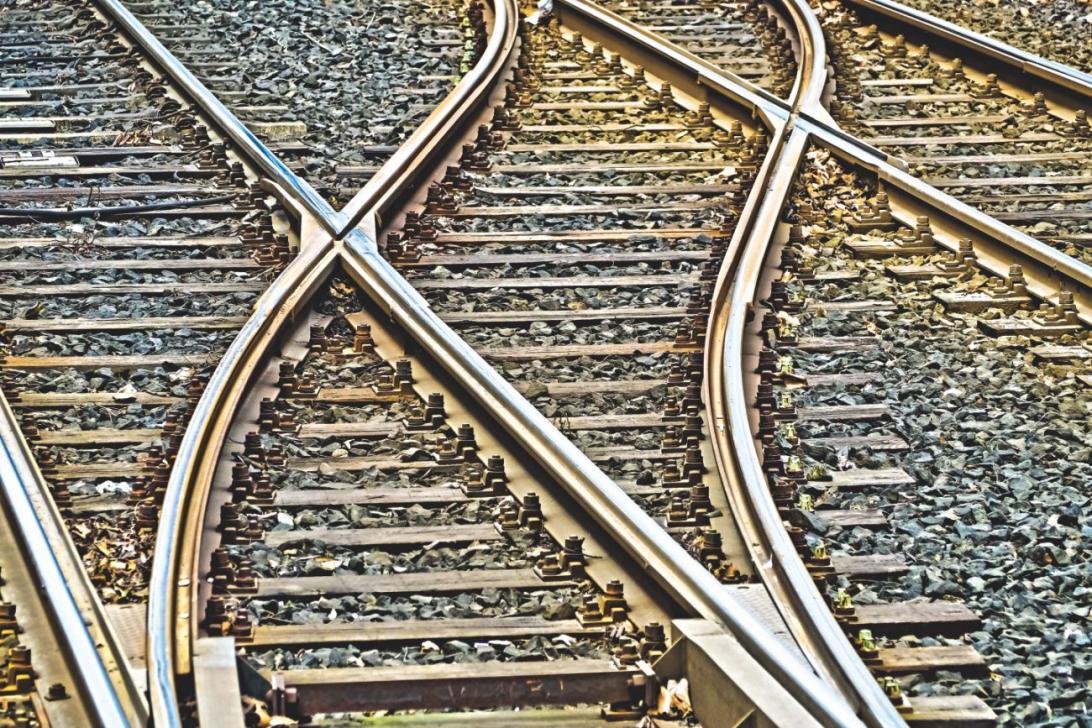 .......and many more benefits
awaiting for you
switch to SWOSTI
call for a DEMO
Microcredit & Micro-Finance Institutions (MFIs) in Bangladesh
Microcredit is the extension of very small loans (microloans) to impoverished borrowers who typically lack collateral, steady employment, or a verifiable credit history. It is designed to support entrepreneurship and alleviate poverty. Many recipients are illiterate, and therefore unable to complete paperwork required to get conventional loans. The term 'Microfinance' is interchangeably used for Microcredit.
Microfinance Institutions (MFIs) refer to those organizations who provide an array of financial services, including loans, savings and insurance, available to poor entrepreneurs and small business owners who have no collateral and wouldn't otherwise qualify for a standard bank loan. Grameen Bank is generally considered the first modern Microcredit Institution in the world. Founded by Dr. Muhammad Yunus, Grameen Bank introduced group lending method to disburse collateral free loan among its group members. Later on this method of micro-lending was replicated by a no. of MFIs in Bangladesh.
Microcredit Regulatory Authority (MRA) is the central body to monitor and supervise microfinance operations of NGO-MFIs in Bangladesh. License from the Authority is mandatory to operate microfinance operations in Bangladesh as an NGO. Currently no. of MFIs licensed by MRA is around 700.
Palli Karma-Sahayak Foundation (PKSF), an apex development organization, was established by the Government of Bangladesh (GoB) in May 1990, for sustainable poverty reduction through employment generation. A no. of MFIs receive low-cost financial assistance from PKSF and route this fund for their lending activities.
Swosti-mfi247 – 1st Paperless Microcredit Management Application in Bangladesh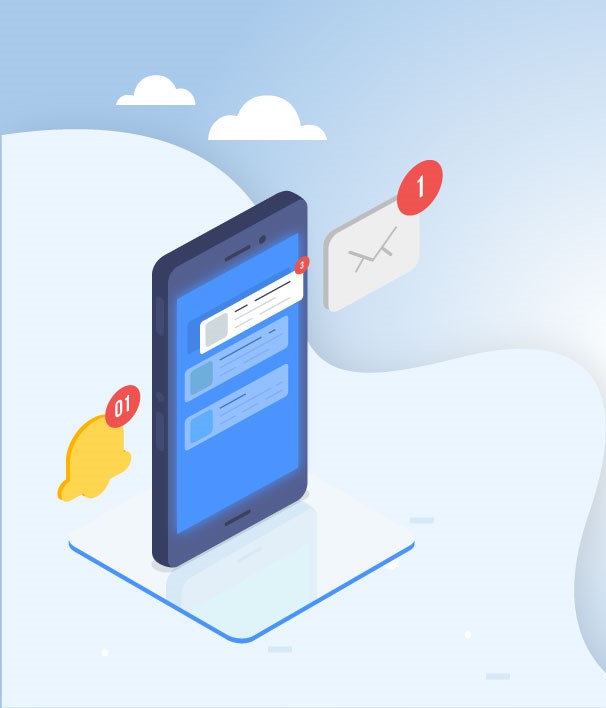 Initiated in December, 2014 Swosti Ltd. (a sister concern of Bdjobs.com Ltd.) introduced 1st Paperless, fully-automated Microcredit and Micro-savings Management Software Application in Bangladesh.
Using handheld Mobile device (TAB) a Field Officer or Credit Officer inserts Loan and Savings collection data during the samity visit on the go. And that's all for Loan and Savings collection! Your field staff is now free and does NOT have to write any other voucher or do paper works.  This makes the application highly user-friendly without needing any other staff to insert branch transaction data.
In case your organization intends to do web based transaction entry through PC or Laptop, we have web-based (online, fully automated) transaction entry facility running parallelly with the existing Mobile based transaction entry.
Our Microcredit software helps you manage all your client data including loans, grants, investors, donors and much more. And it is having awesome features to capture the historical data and Apps based numerous Management Reports for your stakeholders including Top Management and Donors.
No worry about security! 'Swosti-mfi247' application runs on world's renowned cloud server with topmost security features utilizing latest technology, tools and frameworks. Our knowledgeable, highly professional and energetic team is ready to listen to your requirement further to customize products and features as per your special needs.
'HR & Payroll' is the integral part; and so is the 'Asset Management' with 'Swosti-mfi247'. So your organization gets complete software support for all your programs – Microcredit, accounting & finance, human resources and asset management and so one.
Tools

Data Migration, Backup, Security

Transaction, Data Entry

Loan

Savings

Reports

HR & Payroll
ID based User Access
Role based User creation
Administrative Access
Easy correction process for wrong entries and auto-voucher generation
Easy Drop-out, Write-off, Member (Samity/Branch)Transfer and auto-voucher generation
Samity, Branch, District wise Holiday declaration & Recoverable setup
Integration with Mobile Banking platform (optional)
Circulation of different notices (holidays, meetings, other)
On-the-go report download and print facility
Both options for 'day-end' execution: Automatic/ Manual
Module based access: Branch, Area, Zone, Region, Head office, Consolidated
Best cloud hosting
Historical data migration
Concurrent data backup
Duplicate member checking
User login history, trail
No correction by transaction maker (FO/CO) once transaction is made
Disallow back-dated program (MIS: loan/savings) related transaction entry
Highly secured – transaction passes through SSL layer
Narration of each voucher mentioning transaction maker
Both, Apps-based & Web-based data entry
Both, Off-Line & On-Line Data Submission
Instant entry record
Very low internet bandwidth needed
Member receives Transaction SMS
No paper collection Sheet
Print collection sheet report
Easy Member Admission with instant Photo capturing
Search voucher by suffix/ prefix/ code/ ledger name/ date etc.
Ability to configure numerous loan products
Tagging Loanee as per different loan categories
Tagging General Savings as per loan categories
Customization loan as per duration, lending rate, interest calculation method
Available interest calculation method

Flat
Amortization (EMI)
Decline balance principal (Equal Principal / Index based)
Bullet / Balloon
Need based

Repayment schedule against each loan
Allow grace period manually (on top of system generated grace period)
Early adjustment (auto / manual rebate calculation)
Late adjustment and penalty charging (auto/manual interest calculation)
Updating repayment schedule automatically as per changes of installment day
Automatic write-off suggestions, smart write-off and automatic vouchering
Loan repayment of written-off members and automatic vouchering
Customized drop-out suggestions, smart drop-out and automatic vouchering
Smart samity transfer and automatic vouchering
Smart correction of wrong posting and automatic vouchering
Automatic voucher narration with reference to maker and corrector
Ability to configure various savings products namely Mandatory, Voluntary and Term
Automatic provisional saving interest calculation
Automatic savings interest capitalization
Smart correction of wrong posting and automatic vouchering
Automatic voucher narration with reference to maker and corrector
Automatic report consolidation (including Head office & all branches)
Comprehensive AIS & MIS reports including the followings (major ones) –

Trial balance
Receive Payment
Income statement
Balance sheet
General Journal
General Ledger
Cash/bank book
Voucher reports (Debit/credit/transfer/journal)
Subsidiary ledgers
Loan ledger
Savings ledger
Staff wise statement
Due report
Monitoring report
Passbook
Samity Loan/Savings Ledger
Pre/Post Write-off information
Pre/Post Drop-out information
Member balance information

MRA, PKSF, Donors & Bank compliant

MRA compliant reports (Branch/Consolidated)

Operational & Management Statement
Working area
Branch wise member savings
Monthly Summary
Branch wise loan information
Classification of loan disbursement and LO by size
Branch wise LLP and Written-off
Statement of income & expenditure
Consolidated statement of Financial position
Branch wise savings information
Savings information on savings size
Risk fund details

PKSF compliant reports (Branch/Consolidated)

POMIS-1 (Savings information)
POMIS-2 (Loan information)
POMIS-3 (Loan classification & LLP)
POMIS-4 (Income statement)
POMIS-5 (Balance sheet)
Notes to Balance sheet
Quarterly supplementary report-1, 2
District wise disbursement
At a glance – Program progress
Ratio analysis
Monitoring report (consolidated)

Need based Donors/Bank compliant reports (customizable as per needs)

All AIS including General Journal, General Ledgers, Cashbook, Trial Balance, Income statement, Balance Sheet
Cluster based reports view – Samity, Branch, Area, Zone, Region, Head office, Consolidated
Level wise view of same report– Level- 2, 3, 4
Ratio Analysis
Top Management Reports including Dashboard
& many more
Project/ program specific module
Location/ branch setup
Salary scale/ grade setup
Detailed staff information
Staff transfer, promotion, recruitment, termination
Provident fund
Gratuity
Income Tax calculation
Attendance & Leave setup and report
Salary & deductions heads setup
Payroll process
Payroll slip generation
More tools and many reports
Provision of microcredit (MC) played an important role as an instrument for achieving the objective of poverty alleviation in Bangladesh. The success of microcredit has been mainly due to its ability to address the credit needs of the poor. Microcredit Institutions (MCI) in Bangladesh have developed procedures for providing collateral free loans to the poor and assetless households. After more than three decades of operation, it is pertinent that we examine whether the microfinance institutions (MFI) in Bangladesh are making a continuous progress in achieving the objectives or what are the emerging challenges. 
With the advent of technological intervention and more & more financial institutions (FIs) including Banks and Non-banks entering the microcredit sectors, MFIs are facing a no. of challenges from within and outside their purview – 
Major Challenges of MFIs: 
Low skilled staffs
Lack of Product Uniformity
Diverse Business Model
Geographical Diversity
High cost of transaction
High lending cost
Lack of Monitoring & audit
High recovery cost
We at Swosti, are aware of the challenges & situation of MFI operations in Bangladesh. Swosti-mfi247 has attempted to address the issues & challenges faced by today's MFIs and is relentlessly working to modernize & upgrade it through its paperless MC process.
Why it is a smarter option for MFIs in Bangladesh?
| Particular | Swosti-mfi247 | Other software |
| --- | --- | --- |
| | | |
| | Fully Automated – both Branch & HO | |
| | | |
| | | |
| Data Entry Operator in Branch? | | |
| | | |
| | Cloud hosting with concurrent data backup facility | |
| PKSF/MRA Report? Instantly? | Yes – Branch & Consolidated. | |
| Consolidate Reports? Instantly? | | |
| Technological Advancement | | |
| Dropout, Write-off, Member Transfer? | Yes. Journals are generated automatically with Narration and previous History. | |
| Can BM/HO correct wrong transaction, automatically? | Yes, all types of corrections – AIS & MIS (without needing to access database). No IT Specialist needed. | |
| Transaction SMS Alert to Member | Yes, with detailed transaction break-down. | |
| | Easy and Fast. No further voucher writing. | |
| | Easy & Fast. Photo can be captured & uploaded instantly. | |
PKSF affiliated MFI Software
On January 15, 2017 Swosti presented 'Swosti-mfi247' in-front of senior officials of PKSF. PKSF after full deliberation of this Mobile-based Paperless application recognized 'Swosti-mfi as PKSF affiliated software vendor.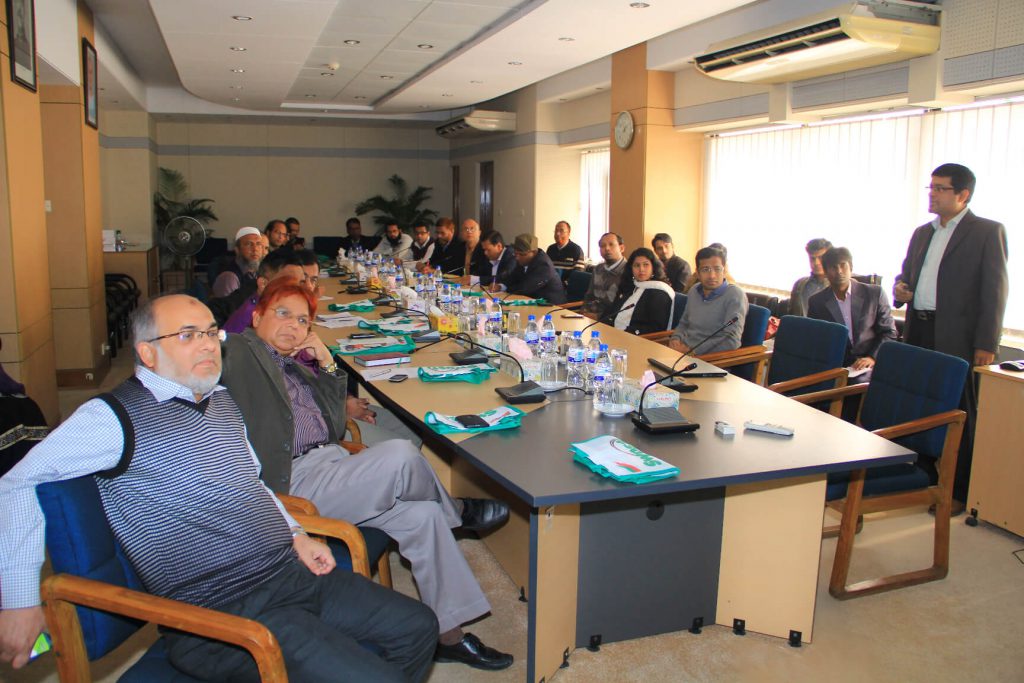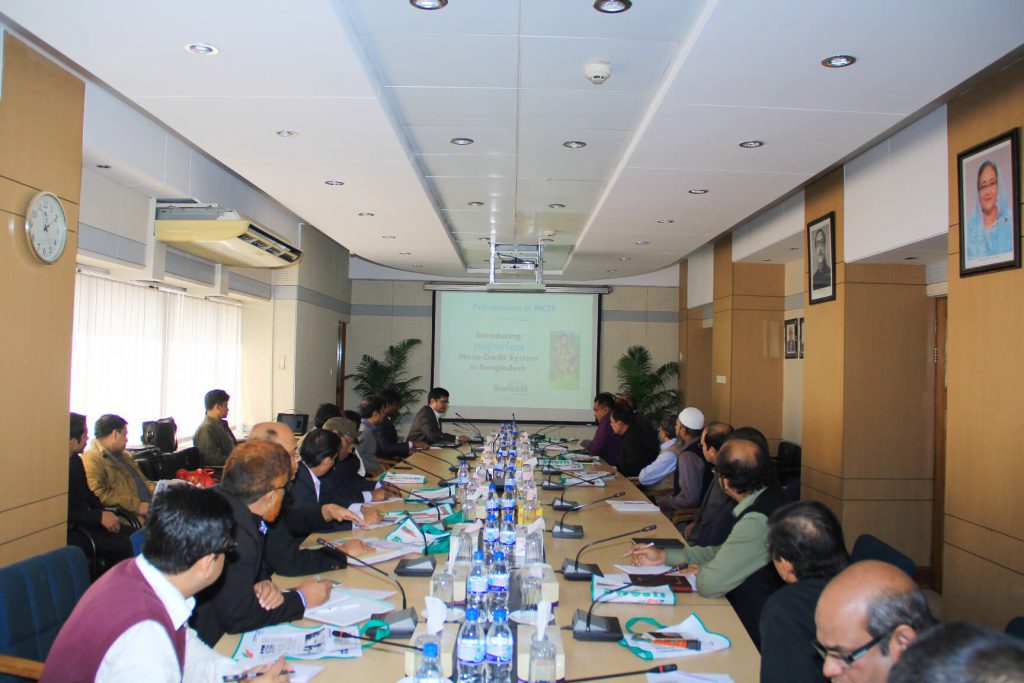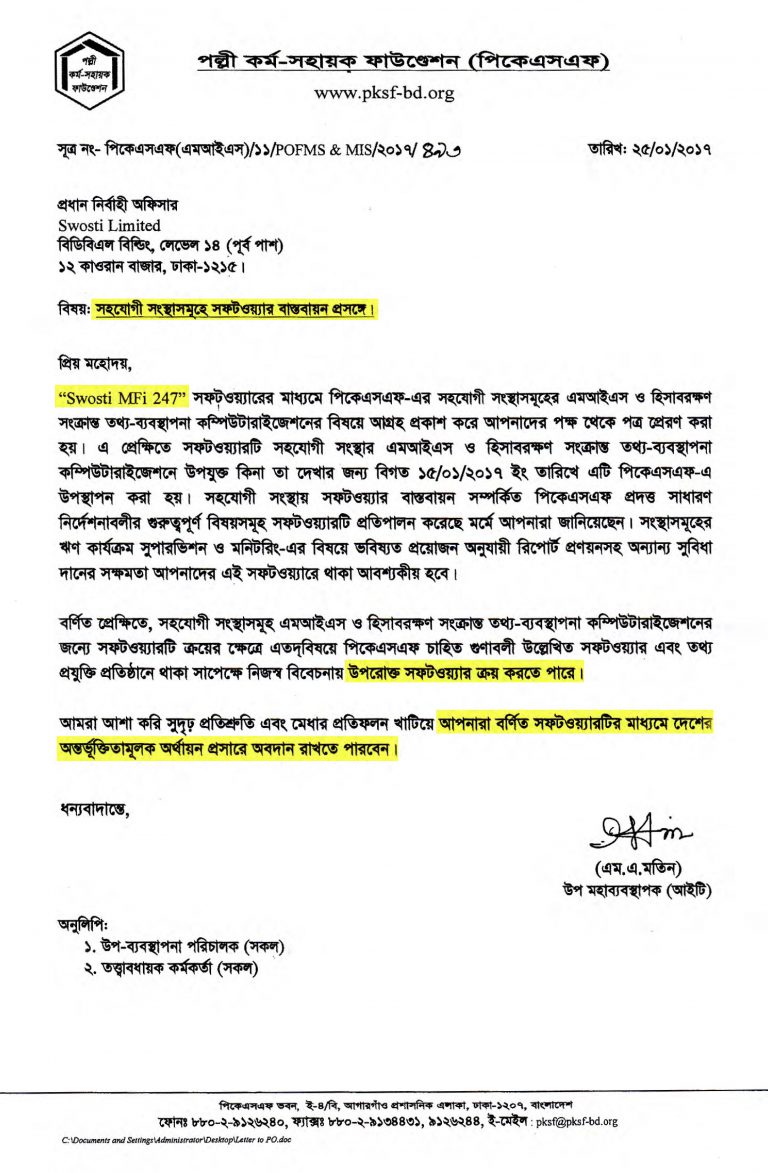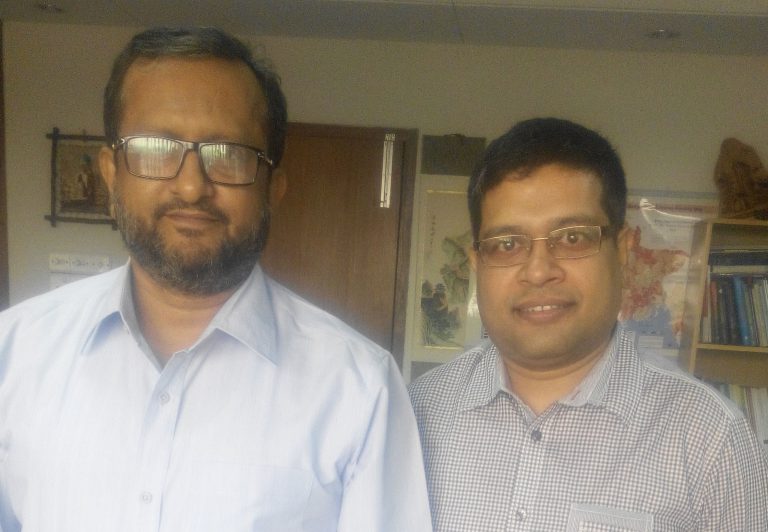 Would you like to start a project with us?
If you think you need an application to increase your business or ease your business, you can share your ideas & we will convert it to an application.