Manage Your Human Resources
Swosti HR Software Can Ease Your HR & Payroll Management
Simply implement Smart HR and watch processes & systems automatically fall in place. Irritating concerns just vanish and the workplace is a fun zone again!
A simple HR system is a must for all organizations – small, medium & large. Track all employee life-cycle activities, simplify HR & Payroll work and get deep insights with zero effort and help your organization become more efficient & effective.
Say goodbye to rework, confusion, data duplication and inconsistencies! Say hello to happy employees and higher profits!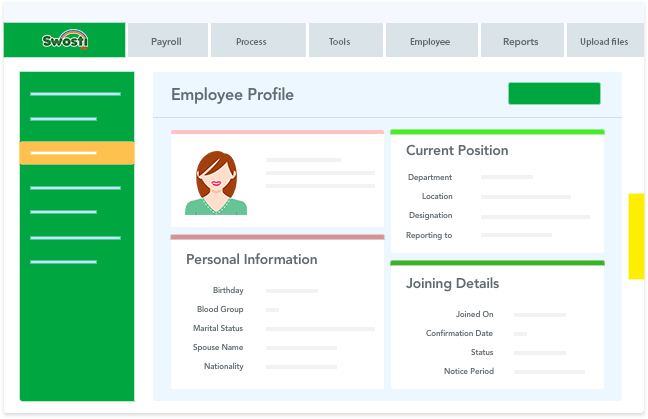 Capture all necessary employee information ranging from personal to work details in a systematic way.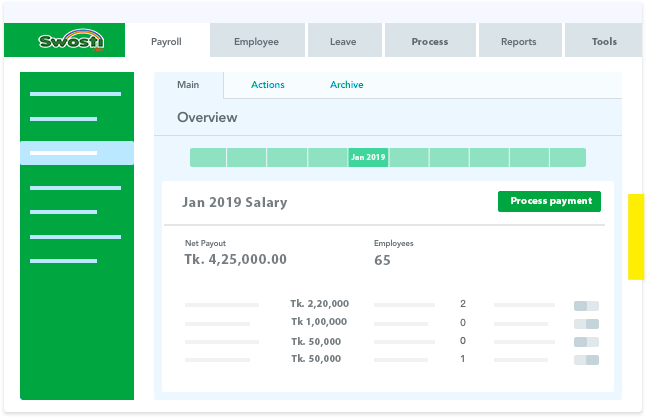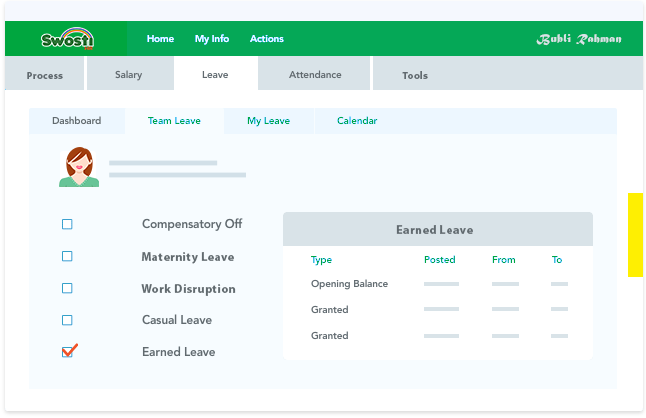 Easy tools to carry out various employee lifecycle activities, such as addition, confirmation, resignation, etc. and maintain complete work history.
Use powerful search and querying capabilities to quickly locate, view, or update employee information.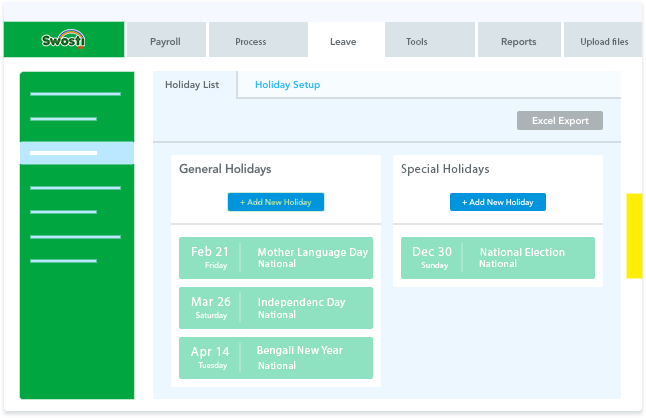 Monitor your company's asset-related information, especially upon an employee's resignation, promotion or transfer. At all times, know which company assets are being used by which employee.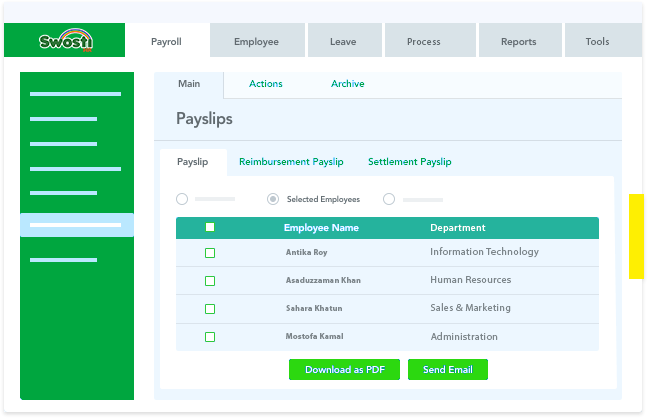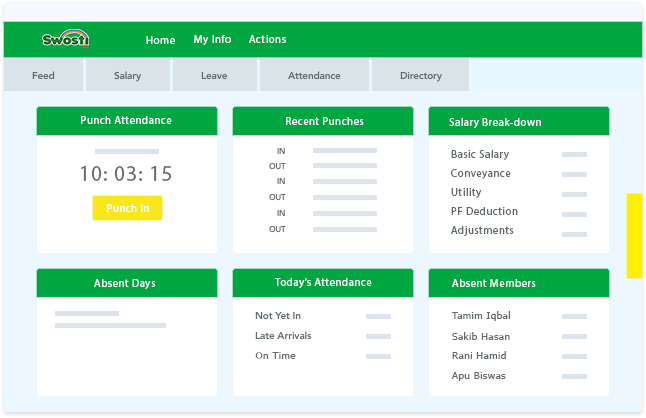 Quickly send out a memo or a bulk email to selected or all employees. You can publish or send a mass email to targeted employee(s). Also, maintain complete communication history.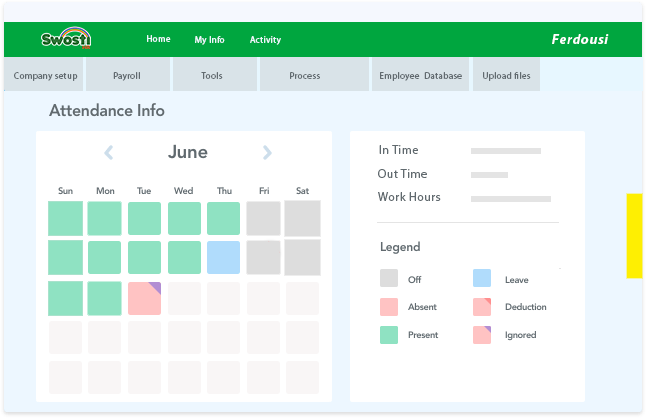 Access and use 20+ pre-built employee lifecycle events. Publish automated greeting cards; customize and send reminders and alerts to:
• New joinees
• Employees who are resigning
• Employees on their birthdays, anniversaries and confirmations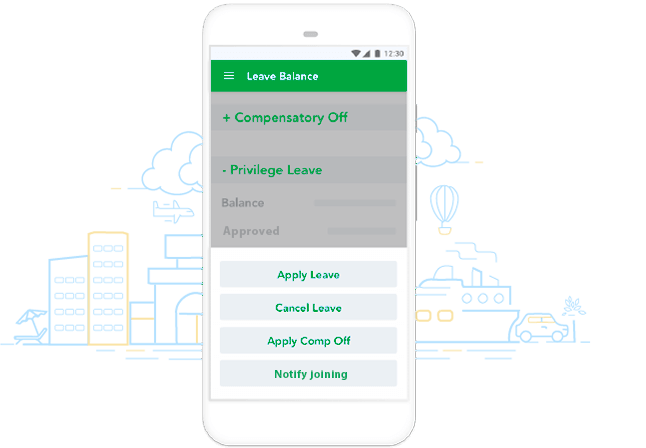 Configure and use notification templates (email, SMS, etc.) to send notifications by email, social feeds, SMS and mobile push notifications for
• Salary increment,  
• Promotion, 
• Monthly Salary slip, PF/ITx deductions etc. 
• Monthly Attendance summary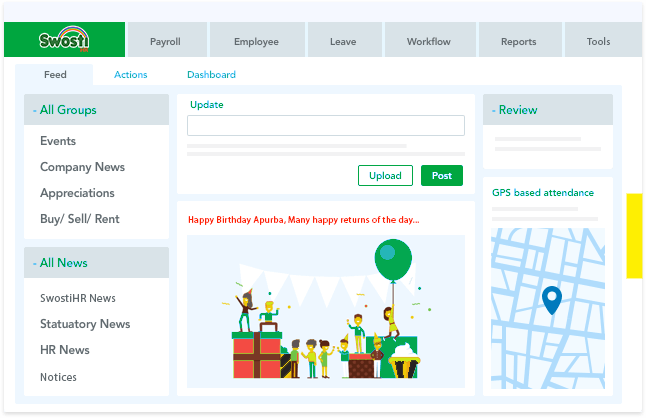 As your organization grows, your need to keep all employees updated about various company-related information, policies and forms increases. Within a few clicks, SwostiHR's core HR management software module helps you to: 
• Publish/ update company policies and employee handbook
• Publish/ update commonly required forms and templates (leave application etc.)
HR Reports and Dashboards​
swostiHR has a no. of MIS reports for insightful and meaningful HR analytics. Other than statutory and Labour Law reports, you can also access readymade HR MIS reports and also create your own user-defined and ad-hoc reports easily.
Design your own dashboard by simply dragging and dropping the chart type and various parameters. Use the HR dashboard to quickly get an overview of employees joining or leaving the organization, confirmations due, etc.
Track performance indicators automatically from the CEO dashboard. Gain insights such as employee costs, statutory costs, attrition, average years in service, etc.
Ease your payroll burden in one-click
Payroll management is a complex process due to a large number of calculations, functionalities and statutory compliance requirements. You need a stress-free solution that is accurate, user-friendly and very secure.
swostiHR is the country's best payroll management software that is comparable to none. It is unmatched in its simplicity and handles all aspects of the payroll process.
Get salaries out in just minutes instead of days! Mystery is solved without misery!
Best online HR & Payroll software for SMEs & Large corporates
swostiHR, an online HR & payroll software is backed by years of experience in SMEs & Corporate houses and is perfect for all HR related tasks of any scale organization. In addition to this, it comes with an integrated attendance management system and leave management system that makes it the perfect all-round HR management software for any SME or large corporate houses. As the world moves to the cloud, more and more companies are opting for an online HR software to cut costs, ensure accuracy and provide transparency.
Process payroll with a single click 
After you have configured and implemented swostiHR as per your needs, a click is all that you need to process employee salaries.
Use guided payroll processing with checklist
If new to the process, tool, or you want to review and verify data while processing payroll, don not worry; Select the manual payroll process option to process payroll in a guided manner with the help of an online checklist.
Compute accurate salaries automatically
On clicking Process Payroll, swostiHR accurately and automatically computes salary for all employees (globally and project based) including statutory deductions (PF/TDS), loan deductions, arrears, revisions, loss of pay, pro-rata salary, IT computation, etc.
Process payroll with automated leave & attendance synchronization
swostiHR payroll software provides you with seamless integration of leave and attendance information for all employees as payroll inputs. This integrated payroll system helps you to:
·      Access and select multiple payslip formats
·      Process increment components into present salary structure
·      Process one-time payment and deductions
·      Process full-fledged arrears
·      Calculate and automate full and final settlements
·      Calculate LWP (Leave without pay) and LWP reversals
Generate and distribute customized payslips
Send mass email salary slips or publish them to the Employee Self Service (ESS) portal and to the mobile app for real-time access. What's more, you can also:
·      Download payslips for individual or selected employees as PDF files
·      Email payslips to individual employee designated email address
·      Send push sms with the abridged payslips
·      Generate reimbursement and settlement payslips separately
Add unlimited salary income & deduction components
Add unlimited salary components (income & deduction heads) from our repository to create a salary structure that suits your business needs or industry/ statutory norms/ regulations. Some of these salary components are standard while some are highly specific components.
Configure complex salary scale & grade
swostiHR's in-built template of salary income & deduction heads along with customization option offers flexibility to handle any type of salary structure. You can generate specific salary scale and numerous steps under each scale to meet your own company's requirements. Define highly customizable salary structure specific to your industry standards, specifications, or requirements and employee category.
Automate reimbursements, loans and advances
A growing organization needs to accommodate not just basic payroll but also reimbursements, loans and advances for employee betterment. swostiHR's web payroll also incorporates:
·      Extensive reimbursement configurations
·      Monthly/ annual entitlements
·      Claims processing with limit checking
·      Providing loans with multiple repayment and interest options
·      Pausing loan deductions for a specified period
·      Automatic closure on completion of repayment
·      Automatic calculation of perquisites
Generate Accounts JV
Payroll does not end with payslip distribution, reconciliation or disbursement. To have a smooth link between your accounts and payroll teams, our payroll system allows you to generate Accounts JV easily.